Cheesy Herbed Garlic Bread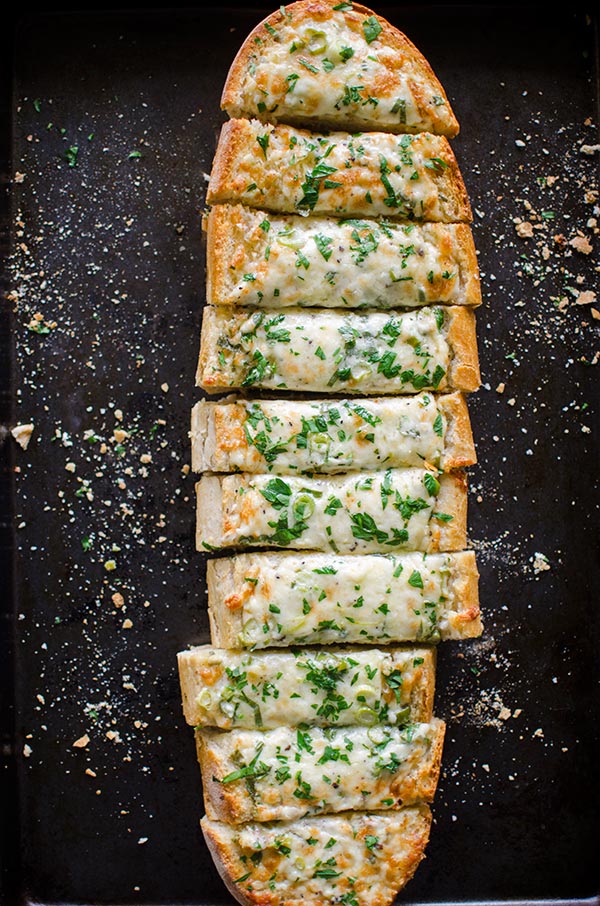 Ingredients
1 a large ciabatta loaf
1/2 cup mayonnaise
1/4 cup butter, softened
4 cloves garlic, minced
2 green onion, thinly sliced
2 cup cheddar cheese
2 cup mozzarella cheese
1/4 tsp pepper
1-2 tbsp chopped fresh parsley or basil
Instructions
Preheat oven to 350F. Slice ciabbata loaf in half lengthwise to expose the inside of the bread.
In a medium bowl, mix mayonnaise with butter, garlic, green onion, cheddar, mozzarella cheese and pepper. Spread mayonnaise mixture over ciabatta.
Bake for 8-10 minutes or until cheese is melted and bubbly.
Sprinkle with parsley or basil and serve immediately.