Air Fryer Salmon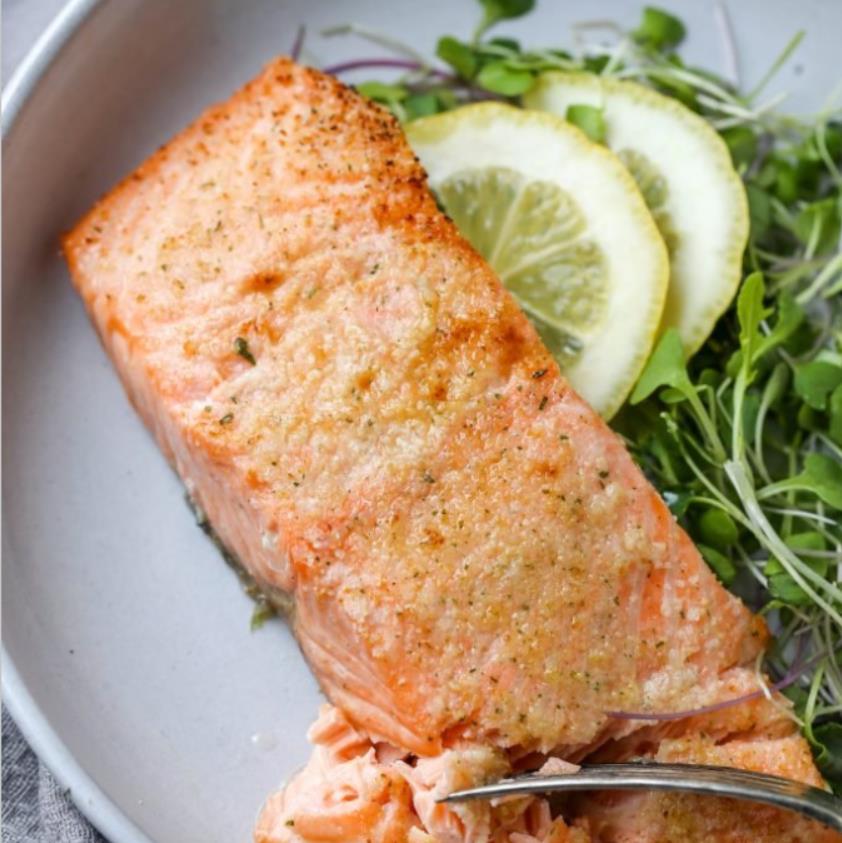 Make perfectly cooked salmon in your AIR FRYER
INGREDIENTS 
1 tablespoon white miso
1 tablespoon honey
1 teaspoon minced garlic
1 teaspoon minced ginger
1 lb raw salmon
4 cups Brussels sprouts, trimmed and quartered
1⁄4 teaspoon kosher salt
 DIRECTIONS 
To make the glaze, combine miso, honey, garlic and ginger in a small bowl and whisk well; set aside.
Set the air fryer to 350 degrees F and spray the inner basket of the air fryer with nonstick cooking spray.
Place salmon in the basket and cook for 6 to 8 minutes.
Pause the machine, spread the miso glaze over the salmon.
Add the Brussels sprouts to the basket, spreading them around the salmon; season with salt.
Continue to cook for an additional 5 to 7 minutes or until salmon is cooked through and Brussels sprouts are slightly tender.