Easy Egg Bites
You are going to love these amazing Egg bites, they are perfect for that HANGRY o'clock, or just a grab and go breakfast. This recipe is freezer friendly and a simple reheat whenever you need a quick snack or breakfast.
Ingredients
1/2 cup baby greens, chopped ( baby spinach works great)
1 small tomato, diced and seeded
4 strips bacon, cooked and crumbled
1/4 cup shredded cheddar cheese
7 large eggs
1/4 cup milk ( if using almond use unsweetend)
salt and pepper to taste
Instructions
Preheat oven to 350 degrees F.
Spray muffin tin generously with nonstick spray.
In a medium bowl mix eggs, milk, salt, and pepper to taste.
To each muffin slot, add about 1 tbsp of greens, tomatoes, bacon, and a sprinkle of cheese.
Pour over egg mixture to each slot leaving little room at the top.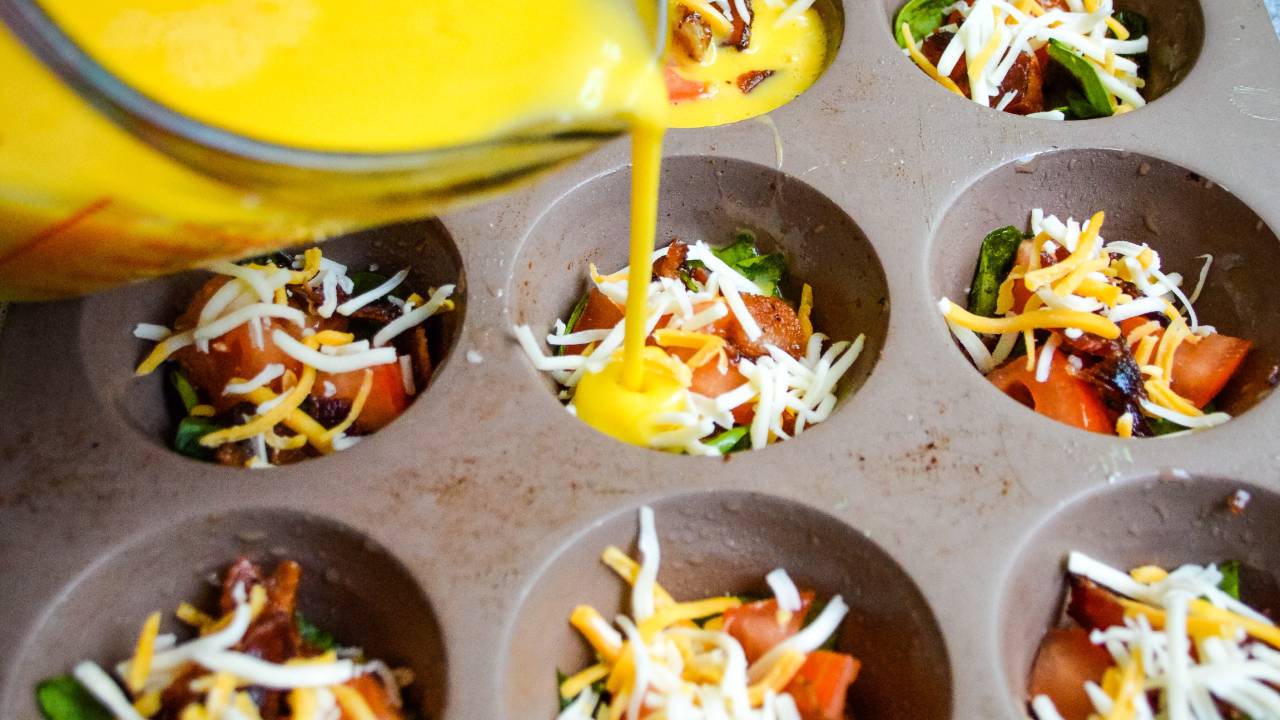 Bake egg bites for 20 minutes. If the top is not fully cooked return to the oven cooking in 3-minute increments. Enjoy!