Banana Matcha Smoothie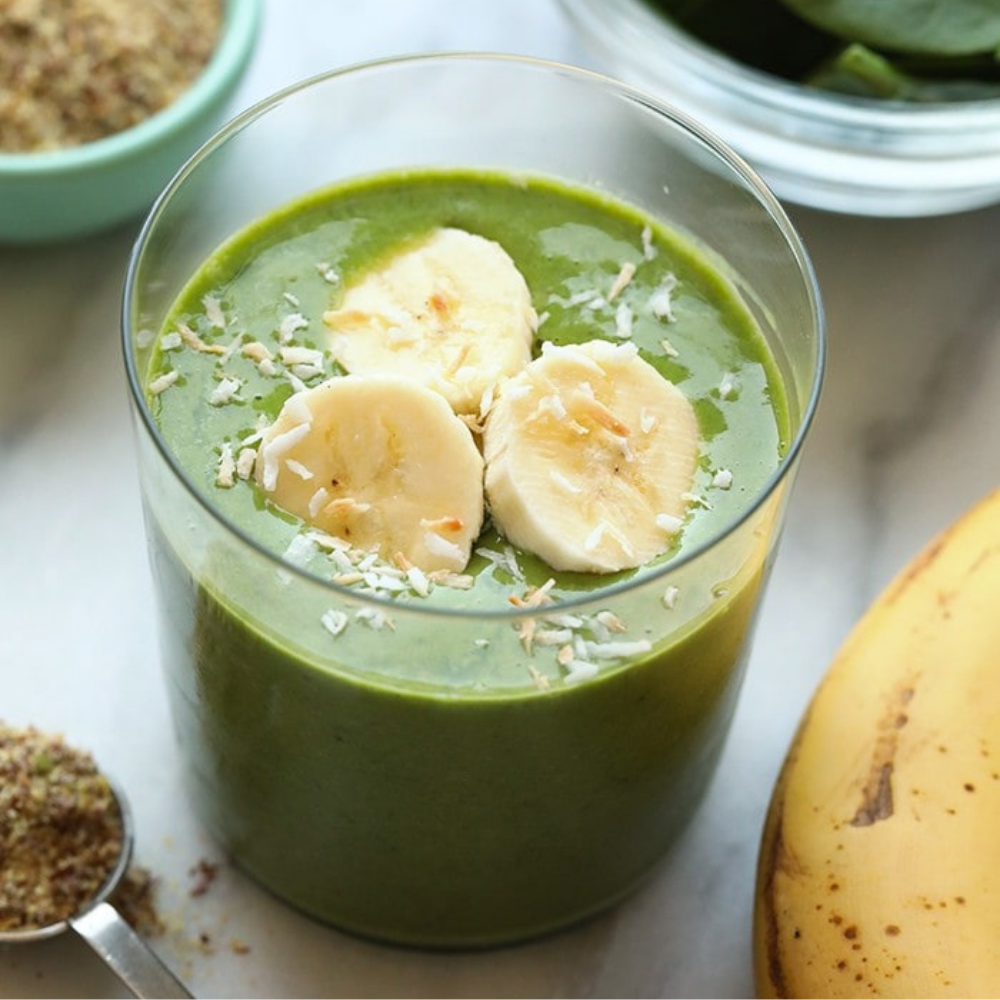 Start your day off with this Banana Matcha Smoothie for a nutrient-packed healthy breakfast. It is the perfect combination of sweet bananas with earthy matcha as well as delicious greens that are rich in iron.
1 cup banana slices, frozen
1 teaspoon matcha powder (we use THIS ONE from Matcha Reserve)
1 cup fresh spinach, packed
2 teaspoons flax seed
1 teaspoon vanilla extract
3/4 cup unsweetened almond milk (or more if needed)
INSTRUCTIONS
Place all ingredients in a blender and blend until smooth.