Spring Onion Butter Cookie Recipe For Starters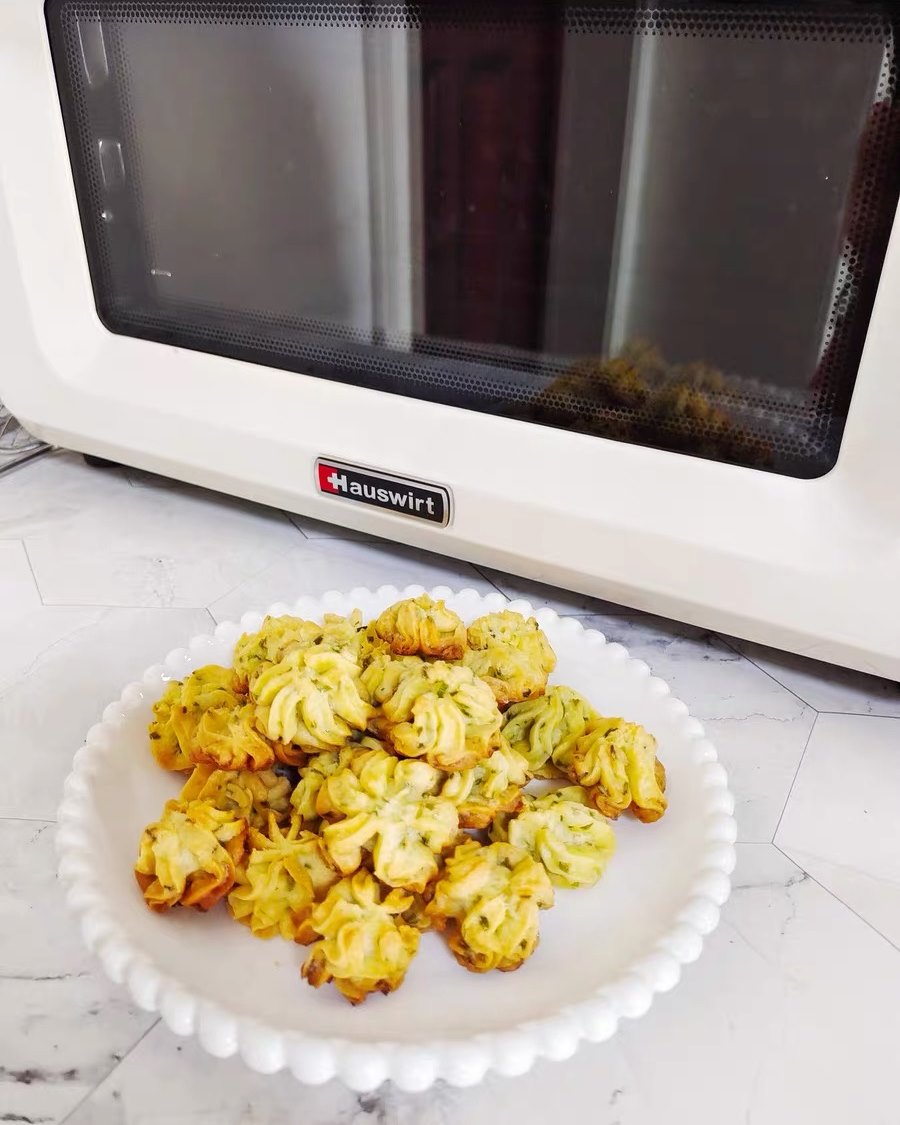 A simple cookie recipe that is both easy to make and delicious. With fresh spring onion, this is a savory version of the traditional butter cookies. 

✅ Ingredients
160 gr salted butter
30 gr icing sugar
180 gr all purpose flour
20 gr finely chopped spring onion
1/4 tsp chicken seasoning powder (optional)

✅ Instructions
1. Preheat the oven 365 ℉.
2. Softened salted butter with hand whisk. Mix in the icing sugar and chicken powder (if using) until smooth. Add in sifted flour, mix with spatula with a cut and fold technique. And lastly, add the spring onion.
3. Put in a piping bag, decorate the cookies shape with your preferred piping tip.
4. Bake for 15 minutes. Let it cool on a cool rack and keep in airtight container. Very tasty.